MONGEMO
Permanent on-line partial discharge monitoring system for power generators and electrical motors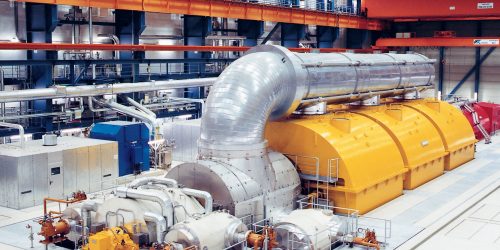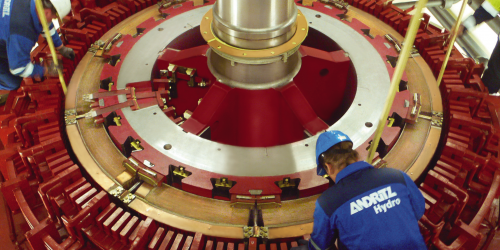 Knowing the condition of stator insulation is vital
Aging of the stator winding insulation can occur both in the slot and end-winding areas. If the insulation condition is not monitored regularly, an 
inadequate assessment can lead to improper maintenance. In worst cases it can 
also lead to dielectric failure and costly downtime.
Early detection of partial discharges can prevent machine failure
A majority of insulation defects can be detected early through the permanent on-line monitoring of partial discharges (PD).
The insulation materials typically used for rotating machines are resistant to a certain level of PD. However, an increase in PD activity over time can indicate insulation degradation caused by operational stress and aging processes that could lead to serious damage and failure in rotating machines.
Continuous on-line PD monitoring is a very effective and well-established technique used to continuously assess the condition of the stator winding insulation system.
Failures can be avoided through the timely implementation of maintenance and repair measures to ensure a longer service life.

Continuous PD detection in rotating machines
Our MONGEMO permanent on-line PD monitoring system combines advanced hardware and software for complete condition assessment of stator insulation in:
Turbo generators
Hydro generators
Electrical motors
Complete on-line assessments
MONGEMO continuously records PD activity and reliably indicates the state of stator insulation while your machines are on-line during normal operating conditions.

Condition-based action trigger
The system's condition-based action trigger determines when surrounding conditions, such increased load or temperature, are present, and gates out their effect so they do not compromise measurement evaluation.
The system also determines if the machine is online or offline by comparing the measured Vrms value to the given voltage threshold. Measurement results will not be stored for off-line rotating machine unless specified.
Effective noise suppression and source separation
MONGEMO employs advanced noise suppression techniques to ensure accurate analysis, such as our 3-Phase Amplitude Relation Diagram (3PARD) and automatic PD cluster separation.
When enough data is available, a pattern classification is performed for the phase with the highest amplitude. You can generate an automatic report that provides you with an explanation of the probable PD defect.

Intuitive web-based user interface
The MONGEMO software web-based user interface allows you to remotely configure the monitoring system, view real-time PD data and historical trends, and to analyze the collected raw data.

Software for PD monitoring and analysis
With the monitoring software you can configure the system, set warning and alarm thresholds and view PD as well as record real-time data streams for in-depth post analysis. Collected PD data is shown in a trend chart for each phase

Customizable, automatic reporting
You can customize templates for different types of reports with relevant measurement and alarm data for a specified time period and manage email recipient lists. The reports are automatically generated and distributed.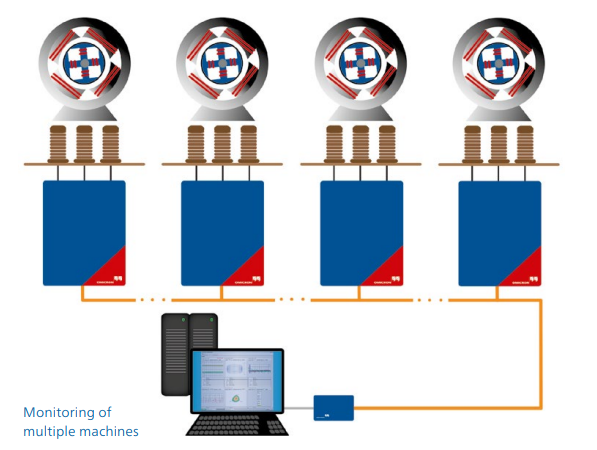 Synchronous, four-channel PD data acquisition for complete PD assessment
Advanced noise suppression and fully automated PD cluster separation for convenient evaluation
Sophisticated pattern classification explains probable PD defect type in a report.
Recording of raw PD data at selected intervals for in-depth post analysis.
Seamless integration with third-party monitoring devices and SCADA systems.
One system for complete on-line PD monitoring
The complete MONGEMO partial discharge (PD) monitoring system for rotating machines includes a variety of PD sensors (coupling capacitors), an acquisition unit for PD data recording and a central computer with monitoring and analysis software
Especially designed for detecting PD signals on generators and motors with up to 24 kV rated voltage.
Capacitive sensors from 80pF to 2.2nF are supported.
Detect PD in the frequency range according to the international standards IEC 60034-27-1, IEC 60034-27-2 and IEEE 1434.
Strong mechanical robustness allows installation in both horizontal and vertical positions.
Connected to the OMS 841 data acquisition unit via screened coaxial cables in order to minimize the impact of external interference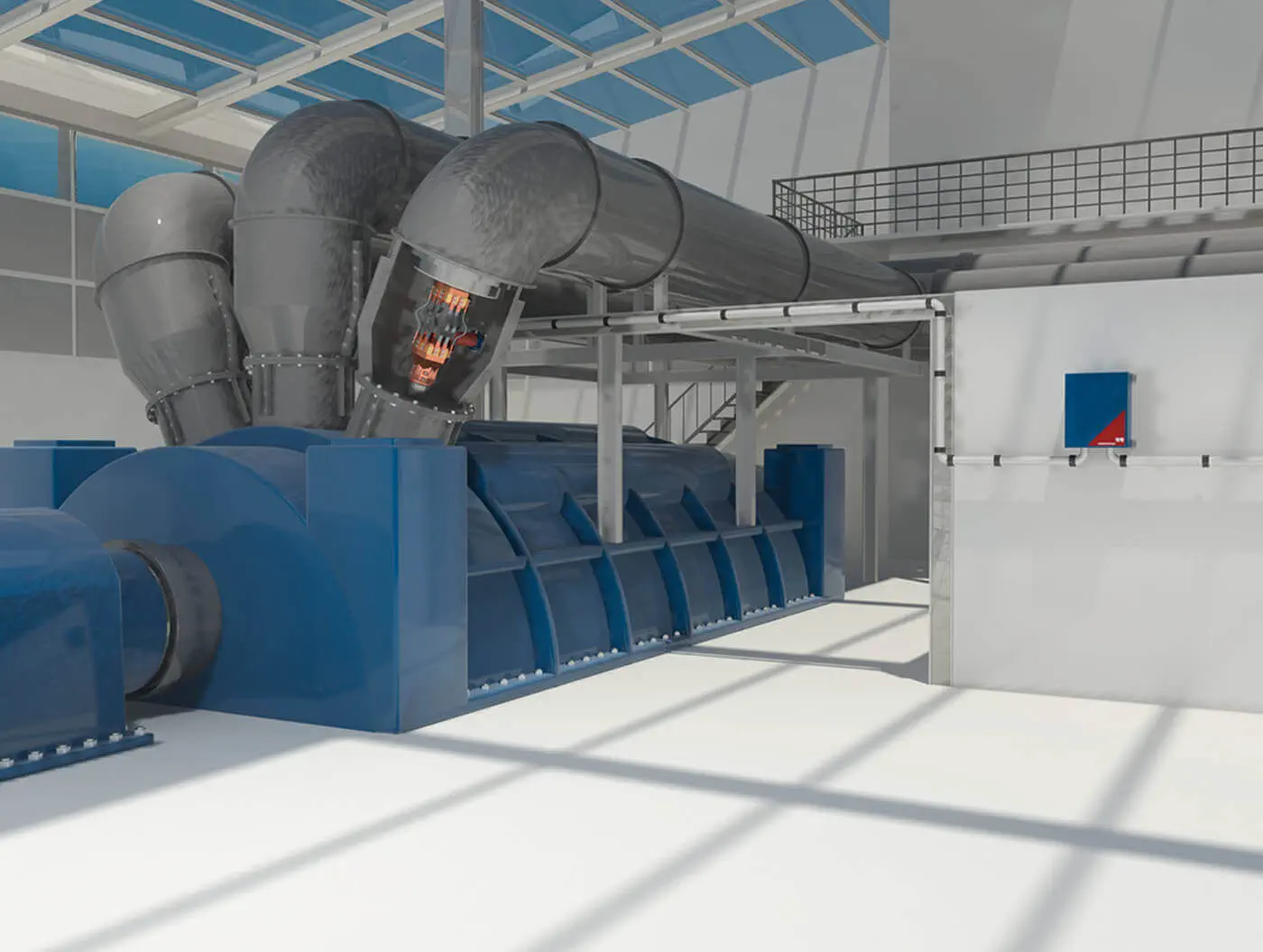 Protects data acquisition unit from dust and moisture.
Lockable door prevents unauthorized access.
Input ports are available for connections from coupling capacitors.
Includes a port for fiber optic cable connections to the
central monitoring computer or SCADA system.
(3) OMS 841 acquisition unit
Allows 4-channel, simultaneous acquisition of PD data from all three phases and an additional monitoring point.
Includes adjustable PD band pass filter bandwidths up to 5 MHz.
Enables synchronous PD signal processing with advanced source separation.
External 12 V lead-acid battery bridges temporary power outages.

(4) Fiber optic connectivity
Connects each acquisition unit to the central computer.
Ensures uninterrupted data transmission over long distances.
Robust to prevent electromagnetic interferences.
Ensures personal safety with complete galvanic isolation.
We create customer value through ...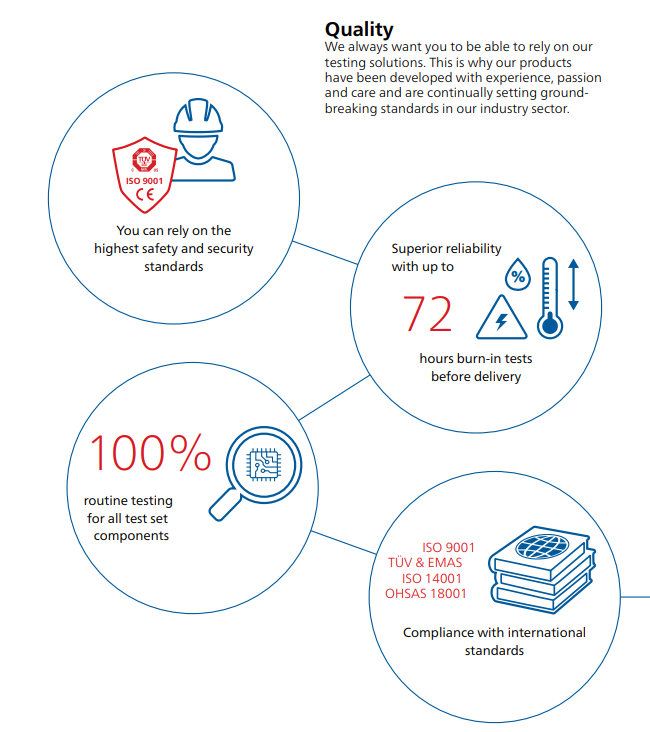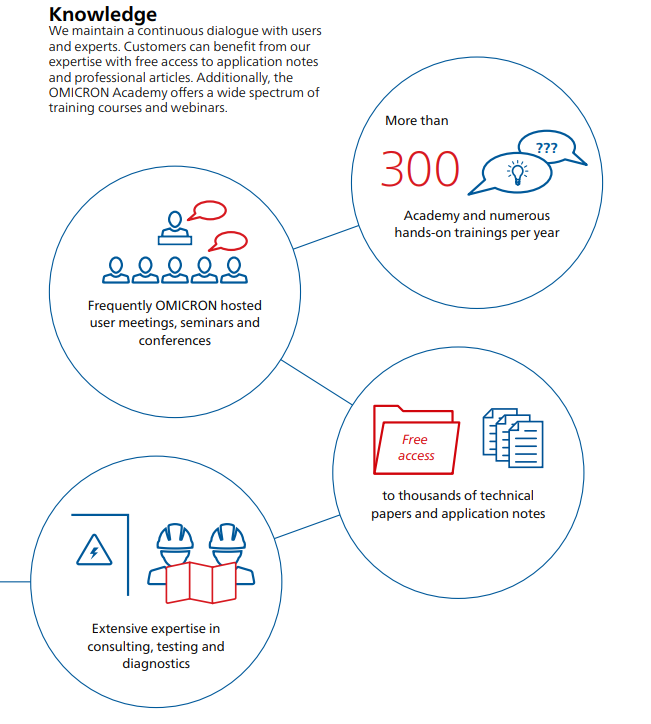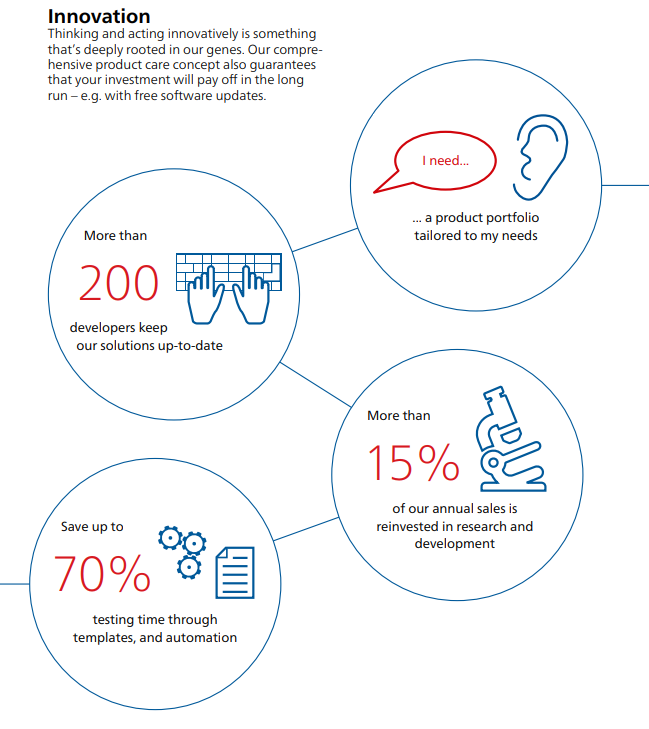 OMICRON is an international company that works passionately on ideas for making electric power systems safe and reliable. Our pioneering solutions are designed to meet our industry's current and future challenges. We always go the extra mile to empower our customers: we react to their needs, provide extraordinary local support, and share our expertise.
Within the OMICRON group, we research and develop innovative technologies for all fields in electric power systems. When it comes to electrical testing for medium- and high-voltage equipment, protection testing, digital substation testing solutions, and cybersecurity solutions, customers all over the world trust in the accuracy, speed, and quality of our user friendly solutions.
Founded in 1984, OMICRON draws on their decades of profound expertise in the field of electric power engineering. A dedicated team of more than 900 employees provides solutions with 24/7 support at 25 locations worldwide and serves customers in more than 160 countries.