[ what we offer ]
Power Cable
The purpose of power cable testing is to ensure the power cable insulation is intact and operate efficiently.  Cables are tested for durability, reaction to high voltage, and detection of partial discharges.  We provide power cable testing for medium and high voltage AC cables.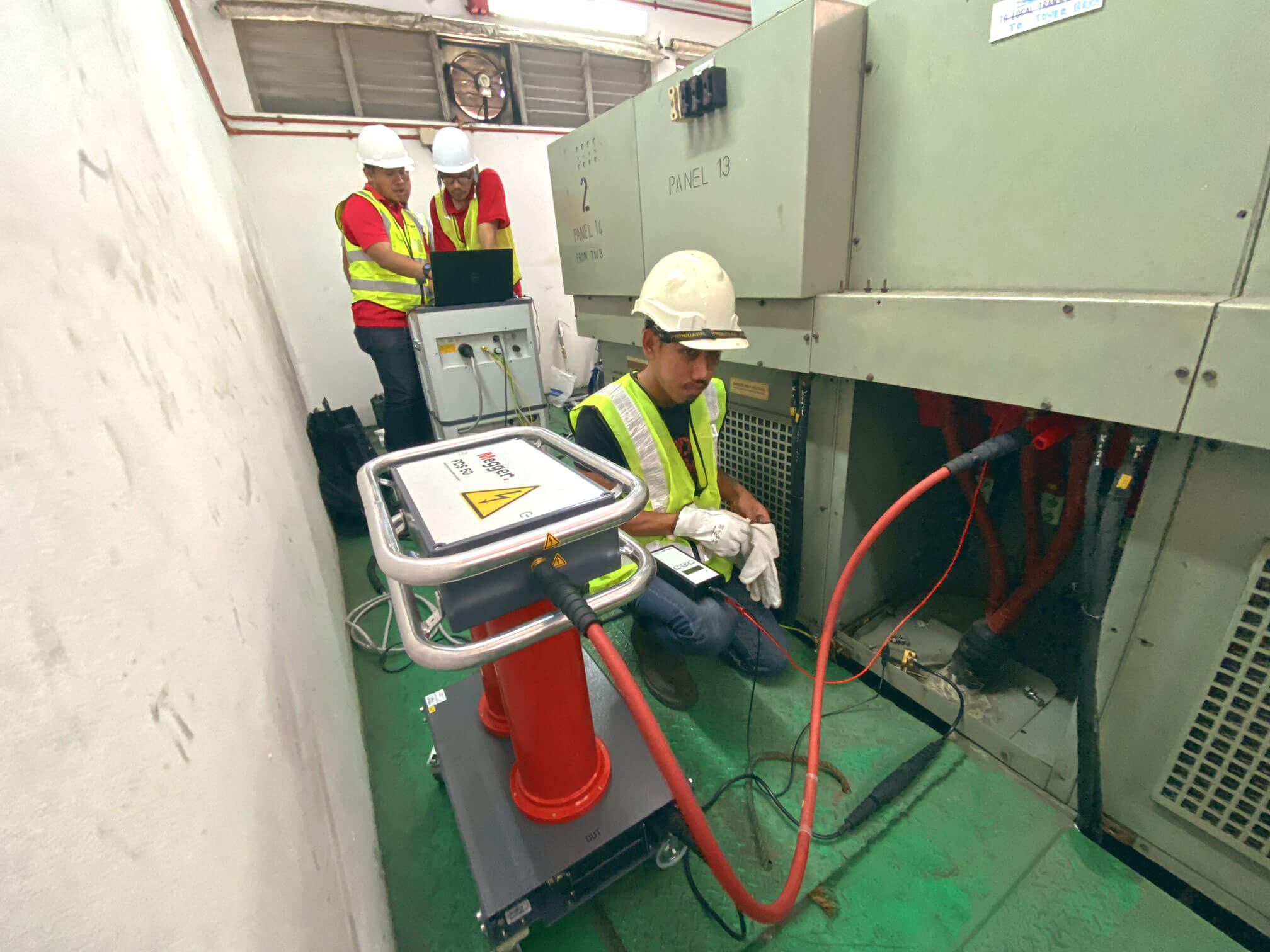 Our tests are on par with manufacturer's quality standards. This comprehensive testing program can ensure that potential problems are dealt with before further harm can be done.  Cables also require maintenance and restoration as they age.  We can pinpoint healthy cables from cables in need of repair.  From small lacerations, to punctures within the cable that leads to discharge of current, we provide preventative measures to ensure longevity for power cables.
Here are other important benefits of a properly operated preventive maintenance program:
With cable diagnostics you will solve the problem of providing maximum mains availability whilst ensuring minimum maintenance and repair costs.
2. Knowledge and understanding of the cable condition make it possible for you to carry out expensive modification and maintenance measures only where they are really necessary.
3. Downtime caused by electrical equipment breakdown or cable faults can often be substantially reduced by proper maintaining and testing.
4. Optimized cable performance and life span is possible when adjustment is made based on the results of regular preventive and predictive maintenance.
5. Testing is less expensive than repair.