Electric motors and mechanical systems are subject to deterioration and damage that can suspend operations, leading to expensive repair and downtime.
Framatome offers the Electric Motor Performance Analysis & Trending Hardware (EMPATHTM) system to conveniently measure and analyze electric motor current and voltage to obtain information on critical processes and equipment. EMPATH helps owners detect potential motor problems early, enabling timely repairs and avoiding serious damage.
The key to EMPATH's successful track record is its utilization of Motor Current Signature Analysis (MCSA) technology.
When an electric motor drives a mechanical system, it experiences variations in load caused by gears, pulleys, friction, bearings, and other conditions that may change over the life of the motor. The variations in load caused by each of these factors in turn cause a variation in the current supplied to the motor. These variations modulate the carrier frequency.
EMPATH utilizes a unique process to demodulate the signal from the carrier and present an unambiguous spectral display. Using normal and demodulated data permits analysis of not only the motor but also the load and the supplied power.
The EMPATH system consists of a laptop computer with our exclusive signal conditioning board. Analysis software stores data and gives a readout of the time and frequency signatures. The signal conditioning board collects data on all three phases of voltage & current and provides MCSA-filtered signals. Also, two general-purpose input channels give the customer the option of collecting additional data simultaneously (such as vibrations, temperature, pressure, etc.).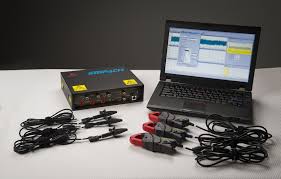 EMPATH hardware is CE qualified.
EMPATH provides unique algorithms that can reliably detect the early stages of rotor bar failures in induction motors.
EMPATH saves time and precludes plant walkdowns by monitoring plant motors and driven machinery from a central motor control center.
Auxiliary channels allow acquisition and analysis of data from a variety of other sources such as accelerometers (vibration data collection), proximity probes or process measurements. This
information, properly analyzed, can greatly enhance a predictive
maintenance program.
The EMPATH System permits data
acquisition and analysis of not only AC induction motors but also DC motors, synchronous motors, generators and transformers. Efficient energy utilization is also
indicated by the EMPATH analysis
routines.
The EMPATH software provides spectral analysis of all inputs.
Inputs
Three Phases of Current (A,B,C)
Three Phases of Voltage (A,B,C)
Two Auxiliary Inputs (± 5V)
Three Conditioned Currents (A,B,C)
Three Conditioned Voltages (A,B,C)
Phase A RMS Current Level
Phase A RMS Demodulated MCSA Signal
Two Isolated Auxiliary Signals
Automatically marks traces
Automatically tunes acquisition hardware for the incoming signals
Adjusts sampling frequency and length of iinput sample
Displays time and frequency data with cursors to read actual values
Retrieves past data and compares with present data via plot overlays
Comes with built-in
– Tracking and trending database
– Motor and bearing database
– Motor enclosure and efficiency database
Fully compatible with the existing data
Fully compatible with Windows-XP, VISTA, Windows-7
and Windows-10 OS
Fully compatible with Framatome's Continuous Motor Monitoring System (CMMS)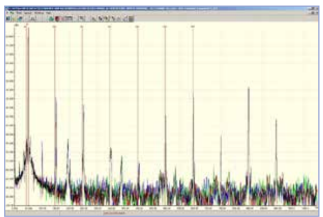 In the "High Frequency" data, EMPATH provides three phases of current and voltage and their associated spectra. An automatic on-screen assessment of the motor health is performed immediately after the data acquisition.

Rotor bar deterioration
Rotor eccentricity
Stator phase imbalance
Motor speed and slip
Gear and belt imperfections
Average running current, an indicator of motor torque
Numerical and graphical display of Torsional vibration and dynamic loading
Bearing degradation
EMPATH Continuous
Monitoring System (ECMS)
Enhance your motor reliability
program while lowering testing costs
Electric motors and mechanical systems are subject to deterioration and damage that can impact operations, leading to expensive repairs and downtime. Electrical Signature Analysis (ESA) methodology is an additional tool to be used in the plant's motor reliability maintenance program (RMP). The fully-automated, remotely-operated ECMS platform can improve motor testing efficiency and reduce the cost of current testing methods.
Framatome's proven product, EMPATH, enables users to detect potential motor problems early, enabling timely repairs while avoiding serious damage. The EMPATH Continuous Monitoring System (ECMS) is designed to automatically test multiple motors from a remote location.
EMPATH Continuous Monitoring
System ECMS-32 & ECMS-E1
ECMS-32 hardware consists of a 32-channel multiplexer and signal conditioner. The inputs to ECMS-32 are provided by the E-Plug modules, which are permanently installed inside the Motor Control Centers (MCCs).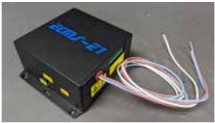 ECMS-E1 is single channel hardware, which includes a builtin E-Plug module. ECMS-E1 is designed to be permanently installed inside the MCCs.
ECMS systems automatically pulse motors at user-defined intervals, collect and analyze the data, and then store that data in various locations, including cloud servers. In cases where critical performance parameters are out of tolerance, ECMS will automatically flag those items and send notification via SMS, emails and on-screen indications. The acceptances/tolerances can be set by the operator or automatically using statistics created by collected data.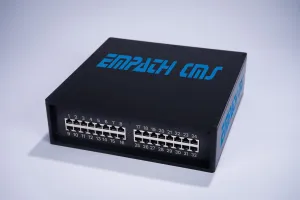 Continuous monitoring of power quality, machine condition and efficiency, and driven equipment
Detects stator defects including winding stresses, missing wedges, rotor defects such as broken rotor bars or wye rings, static and dynamic eccentricity, which identify driven equipment and alignment faults, bearing defects, coupling faults, fans/pumps/gearbox/belt issues
Detects issues in AC/DC motors, AC/DC generators, machine tool and robot motors and steppers, VFD, transformers, hybrid vehicles, wind generation and powertrain, DC drives, and more
Sends warnings and alarms via email, SMS, or other conditions and can be linked to SCADA, PI and similar systems for inclusion in complete solutions
Automatically test multiple motors from a remote location
Detects on and off-shore wind turbine control, transformer, generator, gearbox, main bearing and blade defects automatically
The EMPATH software provides spectral analysis of all inputs.
Inputs
ECMS-32 — 32 channels (each channel consists of three phases of current and voltage)

Up to 3,200 motors/generators/transformers
monitored per server

ECMS-E1 — Single channel (three phases of voltage and current)

Sample rate: 12,000 samples/sec/channel

TCP/IP data transmission

Windows-XP, 7, 10 and 11 compatible

MS-Access database compatible output

Compatible with wireless VPN routers for WiFi and cellular systems

Built-in motor and bearing database

Outputs in text format for easy mapping to monitoring systems

Fully compatible with Electric Motor Performance & Analysis Trending Hardware (EMPATH) software
ECMS lets user choose combination of
parameters to monitor, such as:
Current and voltage

Power factor and power load

Total Harmonic Distortion Current (THDC) and Total Harmonic Distortion Voltage (THDV)

Efficiency

Output torque

Motor unbalance ratio

Slip sideband amplitudes

Power factor variation

Line frequency

Motor RPM

Rotor bar health index

VF ratio (for Variable Frequency Drives)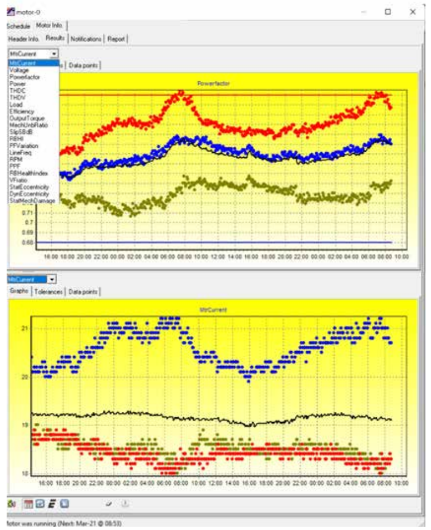 ECMS showing the collected motor current data (with the upper Scan to and lower limits)